On Tuesday July 19, the 2nd Criminal Court of Duque de Caxias, Rio de Janeiro,
ordered the country's telecom operators
to block WhatsApp over its failure to surrender user data to police, for a criminal investigation against a suspected drug gang. The country's five major telecom operators, Claro, Nextel, Oi, TIM, and Vivo all subsequently complied.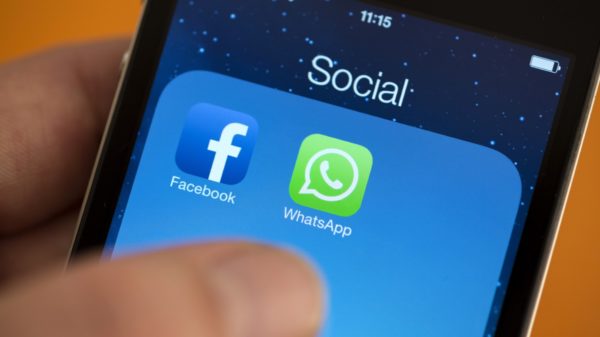 Investigators want WhatsApp to transfer information on an interstate drug gang, aiding the Federal Police in an investigation. However, WhatsApp officials argue that due to its end-to-end encryption policy, it does not store user data, therefore, cannot aid law enforcement officials in the investigation against the suspects. This led to the
arrest of Facebook Vice President for Latin America
, Diego Dzodan, early 2016. The court thought because WhatsApp is owned by Facebook, its operations are under the supervision of Dzodan. After Dzodan told the court that WhatsApp is not under his supervision, he was later released.
In this current ruling to block WhatsApp, which has attracted Anonymous' attention, presiding judge of the court, Daniela Barbosa said "the court order was not met, despite repeated three times, thus the adoption of coercive measures determined by this judgment."
The court ban was the third against WhatsApp on the same case, in a little over a year. The court also held that WhatsApp will face a fine of $15,300 per day until it decides to comply with an order to decrypt the messages involved in the criminal investigation.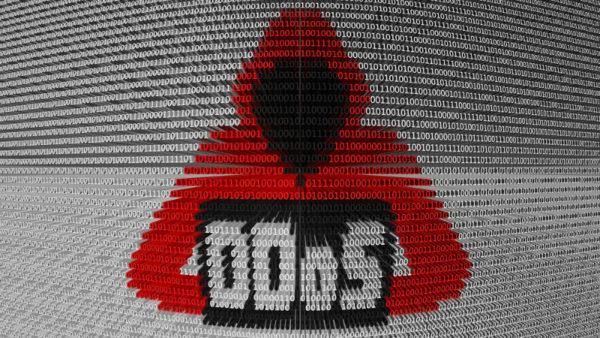 The court ruling was not suffered well by Brazil's Anonymous branch. The group felt the court used the criminal investigation as a pretext to curtail freedom of expression. Many people in Brazil rely on WhatsApp for their daily conversations; the ban means a heavy blow to the Brazilian people.
Just after the ruling was announced, Internet service providers implemented the blocking order by the court. Shortly after, Anonymous issued a Distributed Denial of Service (DDoS) Attack on the website of the court that ordered the ban.
The DDoS attack was so strong that it completely shut down the court's website. The hacktivists took to
Facebook to announce
that they were behind the attack in reaction to the court's ban of WhatsApp.
It is said the court later decided to lift the ban after it realized Anonymous' anger. When WhatsApp became accessible in the country again, the DDoS attack on the court's website stopped. The website has since returned to normal.
The hactivists said the attack was just a warning to the court. Anonymous claimed it will no longer ignore the court's attempts to trample upon citizens' fundamental human rights. Local media shared what Anonymous has done, to force the court to reverse its decision.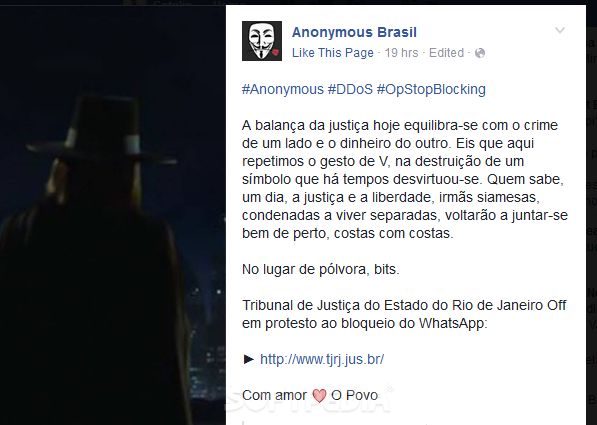 Many people posted on the group's
Facebook page
, congratulating them for what they have done. Some urged the hactivists to stay alert and guard freedom of expression in the country.