The campaign team for the Democratic presidential candidate has said that Hillary Clinton
will reschedule marijuana from schedule I to II
of the Control Substance Act (CSA), if only she is elected as president by the American public in the upcoming elections in November.
This statement from camp Clinton comes after the Drug Enforcement Administration (DEA)
turned down two petitions
, requesting it to remove marijuana from Schedule I of the CSA.
The governors of Rhode Island and Washington combined, and a resident of New Mexico had submitted those to petitions to officials of the DEA for consideration. The DEA turned down the petitions on August 11th 2016.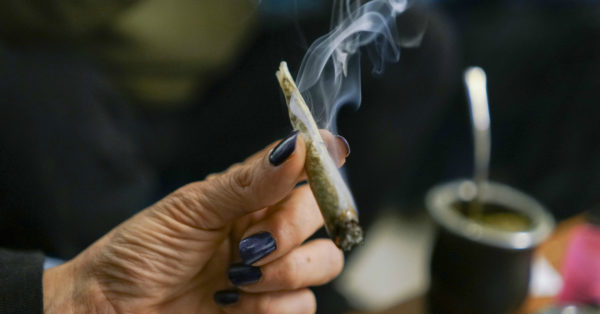 In the United States, some states have legalized marijuana for medical and/or recreational purposes. However, these states do so in clear violation of federal law. This is because drugs on Schedule 1 of the CSA list include heroin, LSD, marijuana and others. These drugs are deemed to have no medical use. Therefore, possessing them is illegal under the country's federal law.
The DEA said there is no evidence where a consensus among qualified experts suggests that marijuana is safe and effective for use in treating a specific or recognized disorder.
However, the campaign team of Clinton said she plans to reschedule the plant if she is elected in the November polls. Moving marijuana to Schedule II would allow medical practitioners to prescribe it to patients across the United States.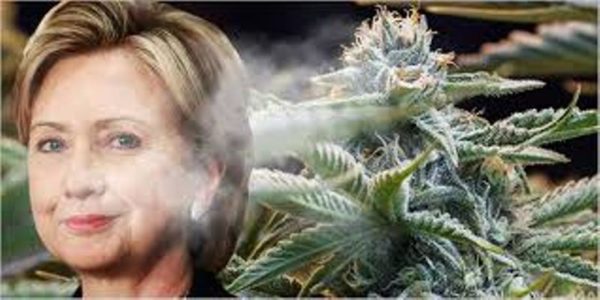 Maya Harris, a senior policy advisor for Clinton's campaign said the rescheduling of the plant from II to II will allow for more studies to be conducted on the plant, to explore its full benefit.
"Marijuana is already being used for medical purposes in states across the country, and it has the potential for even further medical use. As Hillary Clinton has said throughout this campaign, we should make it easier to study marijuana so that we can better understand its potential benefits, as well as its side effects," the Denver Post quoted Maya as saying.
Maya also revealed that Clinton will support states to control the plant for the benefit of the American public. Maya was quoted as saying:
"As president, Hillary will build on the important steps announced today by rescheduling marijuana from a Schedule I to a Schedule II substance. She will also ensure Colorado, and other states that have enacted marijuana laws, can continue to serve as laboratories of democracy."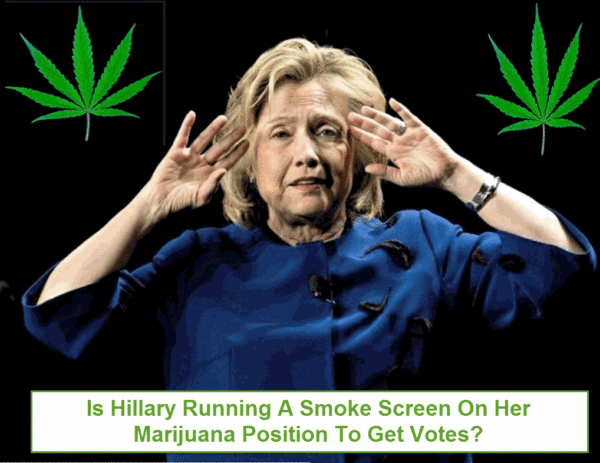 Since Clinton began her campaign for the White House, she has not revealed her plans on the marijuana legalization debate, which has divided opinion in the country. Some observers say she has no comprehensive policy on the plant. Others believe that her current plan on rescheduling the plant is meant to woo advocates of the plant, giving her their vote. Furthermore, there are still doubts among marijuana advocates that whether moving the plant to Schedule II would actually be a positive development.
A Democratic Congressman from Oregon, Earl Blumenauer said moving the plant to schedule II doesn't even go far enough.
"Americans have spoken, with a majority supporting full legalization. It's not enough to remove some barriers to medical research. Marijuana shouldn't be listed as Schedule I; it shouldn't be listed at all,"
he told the
Business Insider
.
The American public is gradually having positive thought on marijuana. Five states including California, Massachusetts, Maine, Arizona and Nevada, are voting on marijuana legalization this November.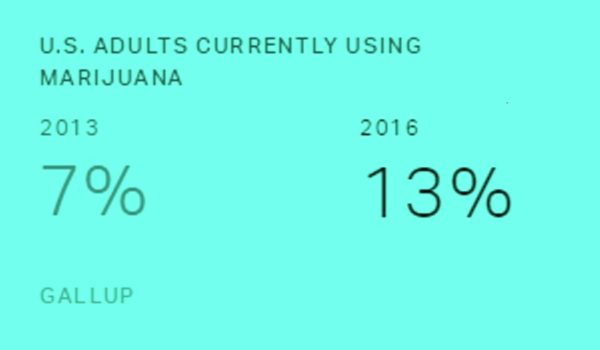 Recently, a new poll by Gallup Incorporated revealed that the percentage of American adults who smoke marijuana has nearly doubled in three years. According to the poll published on August 8th, 2016, among America's adults who participated in the survey, one in eight – representing 13% of the population of the respondents used in the poll – reported current marijuana use. In 2013, the same Gallup poll revealed that 7% of American adults smoke marijuana. This means the figure nearly doubled within the last three years, since the first study was conducted.
In 2014, the National Survey on Drug Use and Health in the United States revealed that marijuana is the most commonly used illicit drug in the country. Also, a 2015 report by the National Institute on Drug Abuse found that the rate of current marijuana use in the United States had risen from 4.1% in 2001-02, to 9.5% in 2012-13

source: Anonhq